Introduction To Mobile Hydraulic Lifting Platform Of Electric Tricycle
Author: Date:2021/10/24 16:48:56 Visits:
Introduction to mobile hydraulic lifting platform of electric tricycle:
The table top of the telescopic mobile scissor lift can be extended by 1000mm. It can be selected as two-phase, three-phase, battery and diesel engine as the lifting power. Explosion proof motors and electrical appliances can also be selected in special places. The control mode of the product is electric up and down control, manual and electric dual-purpose or remote control.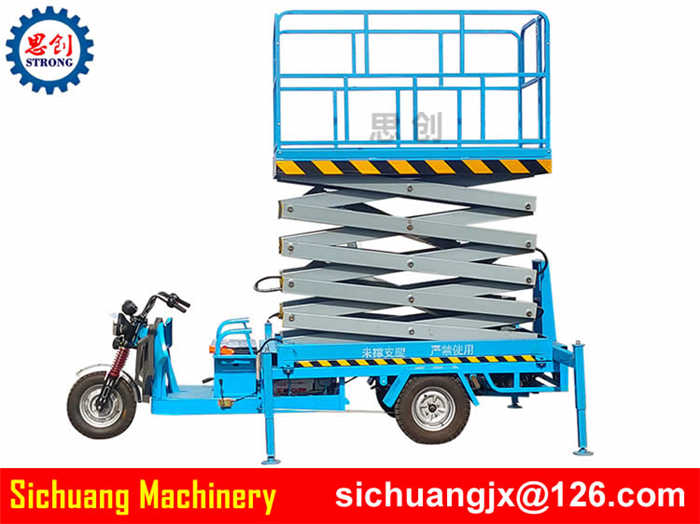 It can still be used in case of power failure. Mobile elevator is a multi-purpose machine that can be used vertically indoors and outdoors; As the platform adopts telescopic type, it greatly increases the working space and makes the work more flexible and convenient.