Several Operating Procedures For Scissor Lift
Author: Date:2022/10/1 10:20:27 Visits:
Several operating procedures for scissor lift:
1. Only trained and qualified personnel can operate the lift.
2. Operators on the elevator must wear safety belts.
3. Before the elevator is put into operation, it is necessary to level the chassis with outriggers and pad the feet firmly.
4. The operator must pay attention and operate according to the operation sequence specified in the instruction manual.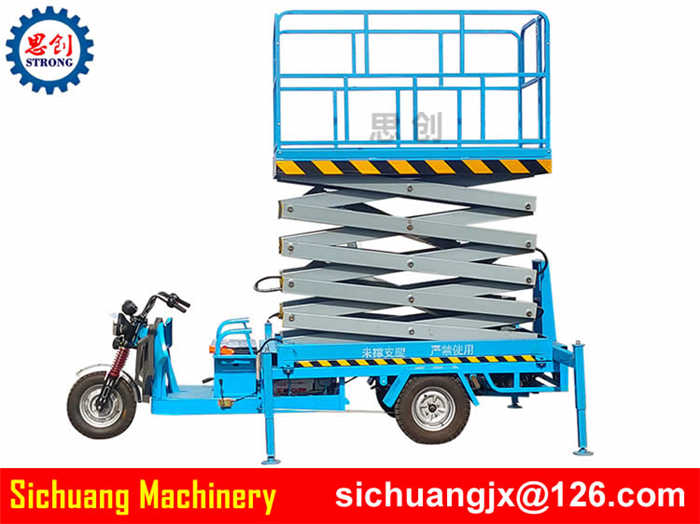 5. The worktable shall be stable and flexible in the lifting process, without sudden jump or jamming. If the above phenomena occur, the worktable shall be stopped immediately for inspection, and can only be operated after being eliminated.
6. In case of any of the following conditions, the hydraulic system shall be stopped immediately for inspection and measures shall be taken to eliminate them.