Advantages Of Small Folding Well Drilling Machine
Author: Date:2022/2/7 16:51:39 Visits:
The complete set of equipment of small diesel drilling rig includes host and tools, 20m drill pipe, 3 alloy drill bits, 1 high-pressure water pump, 4m high-pressure water pipe and 1 manual.
Advantages of small folding drilling machine: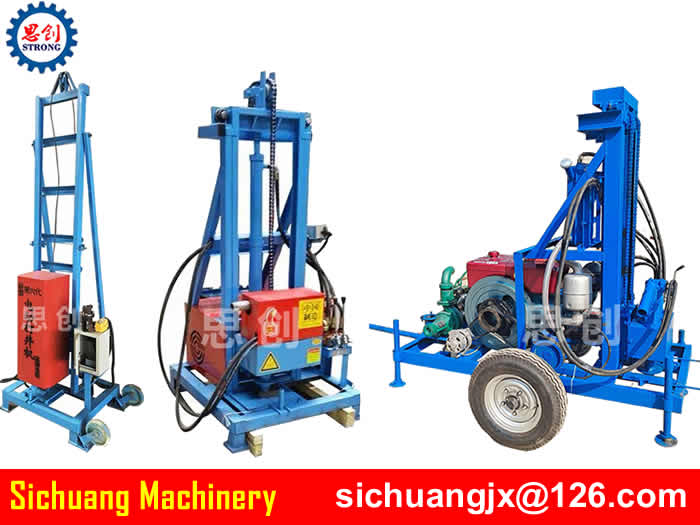 1. Easy to carry, safe and reliable, one person can complete the well drilling operation.
2. The foldable three part detachable design makes it easier for users to work.
3. It has a wide range of applications, whether it is used for domestic water drilling, farmland irrigation and site piling.
4. The product is light in quality and adjustable in height.