5 Advantages Of Small Concrete Pump
Author: Date:2022/2/11 11:43:32 Visits:
5 advantages of small concrete pump:
1. The fully mechanized operation of electric concrete pump is hundreds of times that of manual concrete pouring, which shortens the construction period.
2. The diesel concrete pump has good concrete pouring continuity, high conveying efficiency and labor cost saving.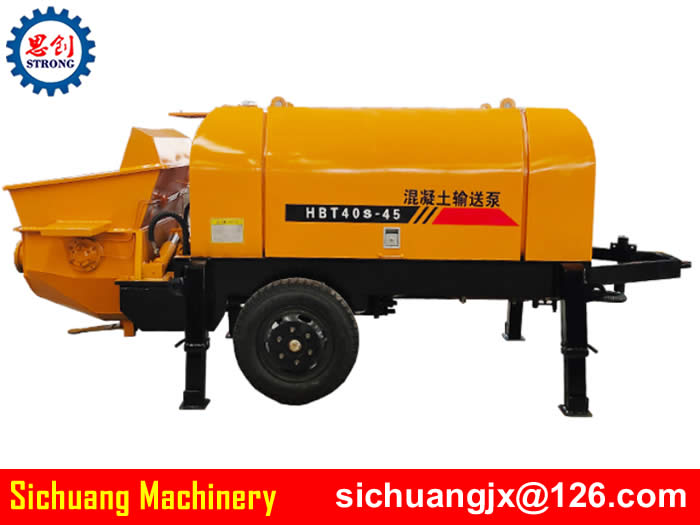 3. The small concrete pump has the advantages of small volume, convenient construction and simple operation. It can be poured directly on the floor, greatly reducing the labor intensity.
4. The mini concrete pump has the advantages of high configuration, light weight, convenient movement, easy maintenance and low maintenance cost in the later stage.
5. The use power of the concrete pump is very low, only 7.5kW is needed, taking into account the convenience of power consumption in the construction site.