How To Stack With Manual Stacker
Author: Date:2022/9/28 19:27:47 Visits:
How to stack with manual stacker:
(1) Keep the goods low and close to the shelf carefully.
(2) Lift the goods to the top of the shelf.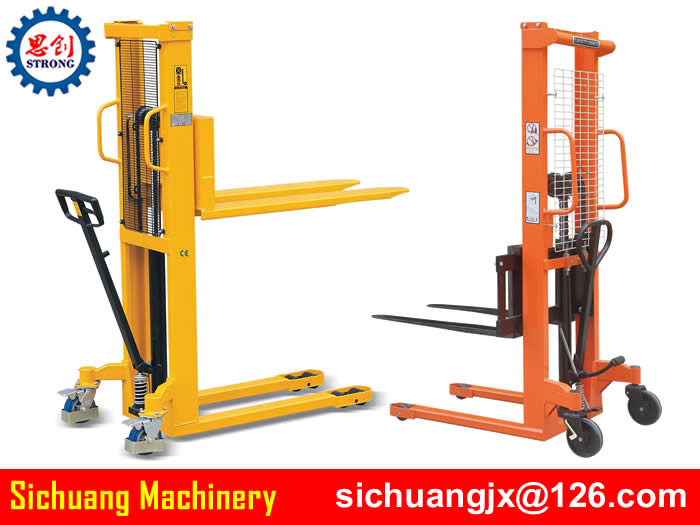 (3) Move forward slowly and stop when the goods are higher than the shelf. At this time, put down the pallet and note that the fork should not exert force on the shelf below the goods to ensure that the goods are in a safe position.
(4) Return slowly to ensure the tray is in a safe and secure position.
(5) Lower the fork to a position where the stacker can move.