Dismantling Method Of Mutton Meat Slicer Blade
Author: Date:2022/10/22 12:37:49 Visits:
Dismantling method of mutton meat slicer blade:
Loosen the screw on the blade with a tool to take out the blade. Remove a screw first, and then remove the blade from the opposite side.
1. After receiving the beef and mutton slicer, check whether there is any abnormality in the outer package, etc. If there is any abnormality, such as damage or lack of parts, please call the manufacturer in time, and then read the instructions provided with the beef and mutton slicer carefully. After confirmation, you can proceed to the next step.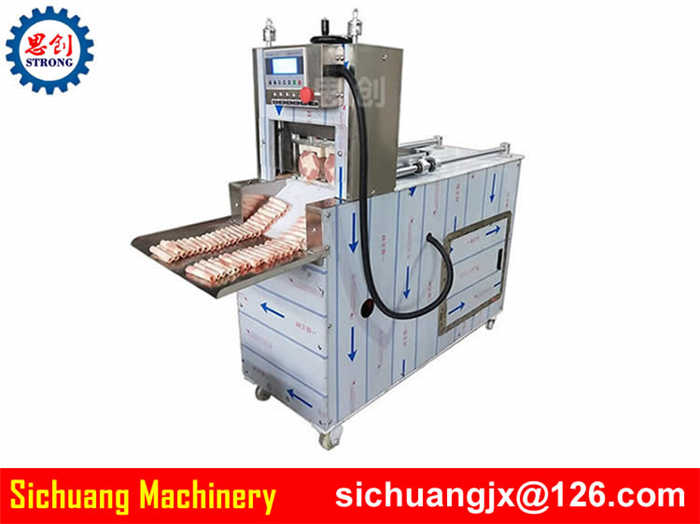 2. Then check whether the power supply voltage is consistent with the voltage marked on the label of the machine.
3. After unpacking, please place the machine in a certain position and try to keep it away from the humid environment.
4. According to the cutting size specification, input the number directly and select the desired slice thickness.
5. Turn on the power and press the Start button to start.