Trowel Machine
Date:2022/9/26 18:51:01 Visits: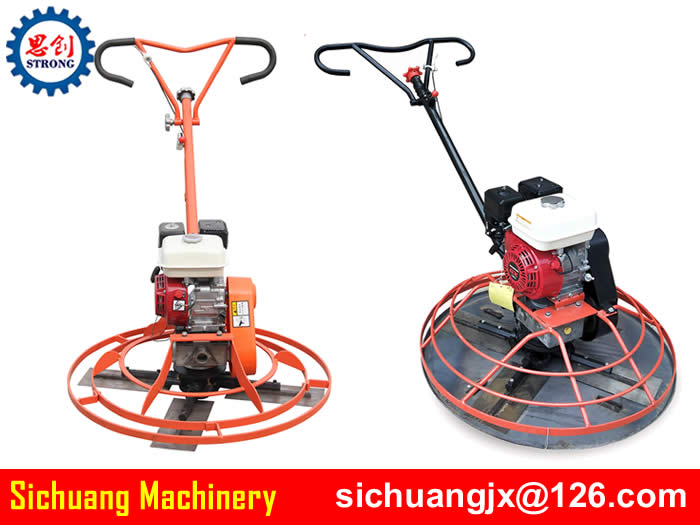 Trowel Machine video
Trowel Machine Description
The troweling machine is a kind of coarse and fine troweling machine for concrete surface. The surface after machine construction is smoother and smoother than that of manual construction, which can greatly improve the compactness and wear resistance of concrete surface, and improve the working efficiency by more than 10 times compared with that of manual operation. The ground troweling machine can be widely used for the concrete surface of high standard factory buildings, warehouses, parking lots, squares, airports and frame buildings to lift mortar, trowel and polish. It is the preferred tool in concrete construction.
How to use the power trowel:
1. Start the trowel and operate the handle.
2. Hold the lever tightly to keep the body balanced.
3. When the trowel is working, the trowel must be stabilized. When working on the floor, the direction must be adjusted in time to prevent the machine from losing control.
4. First rough grinding, then fine grinding. After coarse grinding of the bottom grinding plate, remove the grinding plate when the ground is suitable for fine grinding and fine grinding with a spatula.