Disinfection Vehicle
Date£º2022/3/16 12:16:05 Visits£º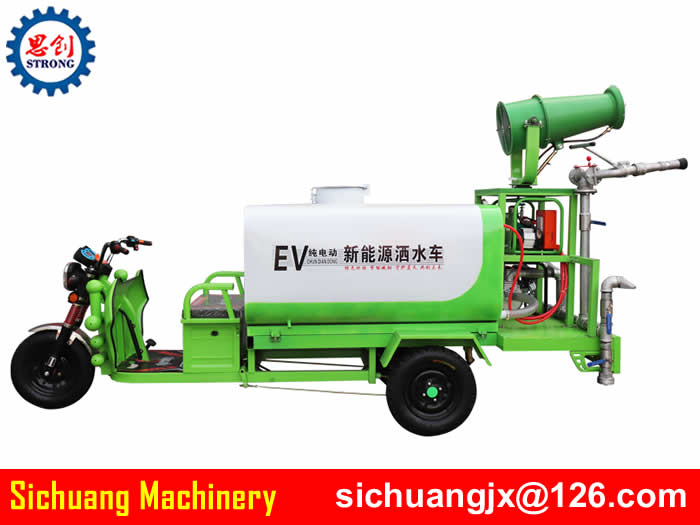 Disinfection Vehicle video
Disinfection Vehicle Description
Pure electric disinfection vehicle is a new product produced by our company in batch according to the specific needs of the market. It has beautiful appearance, simple operation, safety and reliability. The vehicle size and load capacity shall be customized according to the actual use requirements of users. The pure electric disinfection vehicle developed and produced by the company has the advantages of low noise, no emission pollution and energy saving. It is a modern green environmental protection product. It is suitable for watering and cleaning the roads in factories, docks, warehouses, construction sites and areas. It is an ideal off-road electric disinfection vehicle. It has good performance and is comfortable and safe to drive. The high-pressure pump for water spraying and sprinkling is fully electric, with low noise and no emission of waste gas, which guides the new trend of electric spray disinfection vehicle. It has the functions of watering, dust suppression, high and low level spraying, pesticide spraying, guardrail flushing, water transportation, drainage, emergency fire fighting and so on. The disinfection vehicle is suitable for washing all kinds of roads, greening trees, green belts and lawns, construction of roads, factories and mining enterprises, and washing of high-altitude buildings.
Advantages of new energy electric three wheeled disinfection vehicle:
1. Pure electric, energy saving, environmental protection and pollution-free.
2. Watering, greening, dust removal, spraying and car washing are integrated.
3. The product is light and easy to operate. It is similar to driving an electric car. It can be used if you can ride a bike.
4. Just push ahead and press the button to complete the automatic spray.
5. Save time, labor and money. One car can replace 3-5 people.
6. Especially suitable for construction site It is used for greening and dust removal in residential areas, campuses, companies, parks, squares, scenic spots and villas.