Fireplace
Date:2022/10/20 16:49:13 Visits: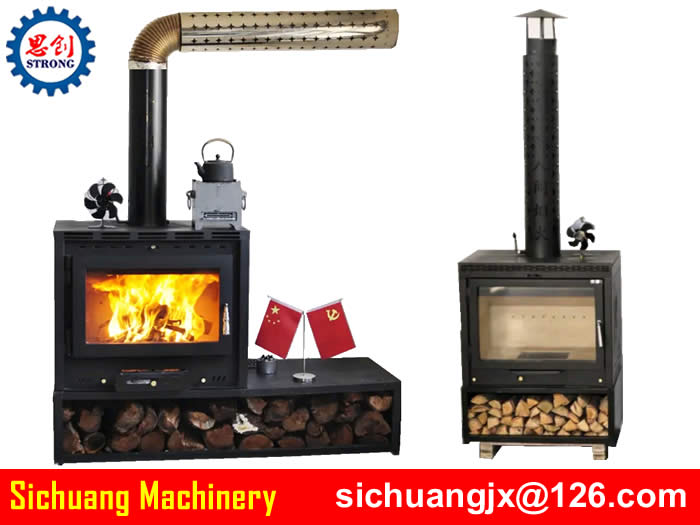 Fireplace video
Fireplace Description
The wood burning fireplace is mainly heated by burning wood or compressed wood. The heating power is far greater than that of various air conditioners and heaters. Under the temperature of - 10 ℃, the indoor temperature of a 40-100 square meter house can be raised to more than 20 ℃ by lighting the fireplace for about 10 minutes. The heat transfer of the fireplace is just like the sun, which is mainly thermal radiation and natural convection. The center of the fireplace can reach hundreds of degrees, and the temperature gradually decreases in a fan shape. The uneven temperature forms air convection, regulates indoor humidity and brings balance to human settlements. The radiant heat, like sunlight, contains infrared rays, which can kill bacteria and drive away moisture, making people feel very warm and comfortable.
How about the heating effect and use cost of wood burning fireplace compared with air conditioning and floor heating? The real and dynamic flame of the fireplace can bring nature into the room, creating a warm, comfortable, romantic and elegant atmosphere, which is a kind of "visible warmth".
The wood burning fireplace heats evenly through convection and thermal radiation. The convection fresh air is automatically adjusted and improves the quality of the room air. The heating mode is natural and comfortable. The fireplace not only has a comfortable heating effect, but also has a good dehumidification function. It is especially suitable for the cold and humid climate environment in winter in Shanghai and the Yangtze River Delta, and is very conducive to health.
Model

ST-650

ST-750

ST-800

ST-880

Heating mode

Thermal radiation and thermal convection

Chimney diameter

153mm

153mm

153mm

153mm

Fuel

Dry firewood

Dry firewood

Dry firewood

Dry firewood

Heating area

90-100(㎡)

100-130(㎡)

110-140(㎡)

130-150(㎡)

Size

650*450*500(cm)

750*435*515(cm)

800*545*540(cm)

880*536*550(cm)

Product weight

110KG

120KG

140KG

160KG