Flame Cutting Machine
Date:2022/10/24 10:24:30 Visits: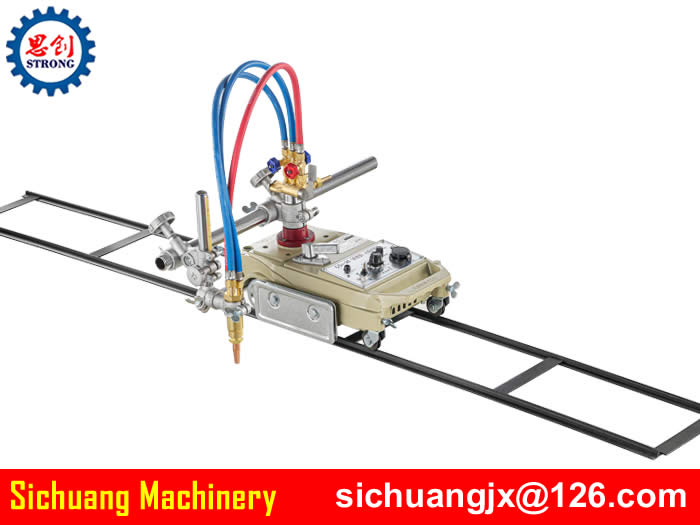 Flame Cutting Machine video
Flame Cutting Machine Description
Flame cutting machine is a cutting equipment that uses gas with oxygen or gasoline with oxygen to cut metal materials. It is mainly used in heavy industry. It is mainly divided into early manual cutting (commonly known as oxygen gas welding) and semi-automatic cutting machine, profiling cutting machine and numerical control cutting machine. With the progress of society and the development of science and technology, the cutting function is becoming more and more advanced and powerful.
The general model structure mainly includes: manual; Profiling cutting machine, portable CNC cutting machine, cantilever CNC cutting machine, gantry CNC cutting machine, desktop CNC cutting machine and intersection line CNC cutting machine specially used for steel pipe intersection line cutting, all of the above structures can be cut by flame cutting.
CNC flame cutting machine is the earliest and best CNC blanking equipment. The introduction of flame cutting into CNC technology has realized the automation of the whole cutting process, significantly improved the cutting quality of steel plate blanking (size range and notch quality, which can replace some mechanical processing), high production efficiency (continuous cutting, multi gun cutting) and high material utilization (nesting blanking).
CNC flame cutting machine is used for blanking of carbon steel plates above 5mm. The plate is too thin, the cutting deformation is large and the notch melting is serious.