Diesel Loader
Date£º2022/2/11 14:58:25 Visits£º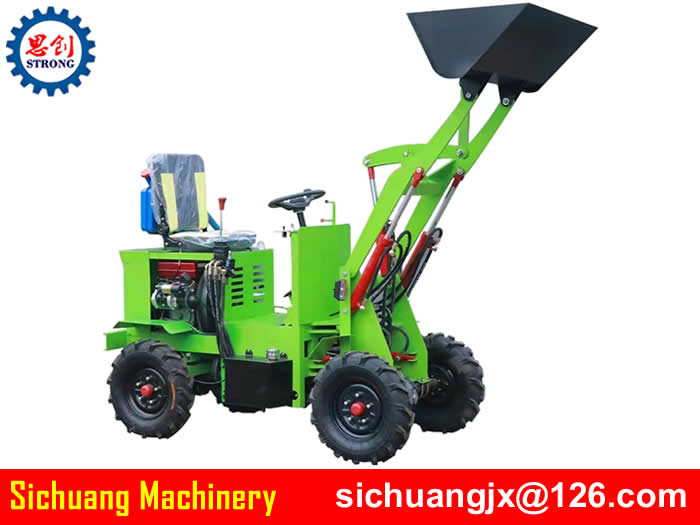 Diesel Loader video
Diesel Loader Description
After the diesel loader leaves the factory, it is generally stipulated that there is a running in period of about 60 hours (some are called running in period), which is stipulated according to the technical characteristics of the diesel loader in the early stage of use. Running in period is an important link to ensure the normal operation of diesel loader, reduce the failure rate and prolong its service life. Some users ignore the special technical requirements of the running in period of the new engine due to the lack of common sense in the use of diesel loaders, the tight construction period or the desire to obtain benefits as soon as possible. Some users even think that the manufacturer has a warranty period anyway, and the manufacturer is responsible for repairing the broken machine. Therefore, the machine is overloaded for a long time during the running in period, resulting in frequent early failures of the machine, which not only affects the normal use of the machine and shortens the service life of the machine, but also affects the project progress due to the damage of the machine. Therefore, full attention should be paid to the application and maintenance of diesel loader during the running in period.
Operating instructions for small mini diesel loader:
1. Before driving and operation, the operator shall be familiar with various performance, structure, technical maintenance and operation methods of the diesel loader and operate according to the regulations.
2. Except for the cab, passengers are strictly prohibited in other places on the machine.
3. When unloading materials into the vehicle, the bucket must be lifted to a height that will not touch the trunk baffle. Strictly prevent the bucket from touching the trunk. It is strictly prohibited to cross the bucket from the top of the vehicle cab.
4. Automatic deceleration shall be adopted when going downhill. Do not step on the clutch pedal to prevent power cut-off and car sliding accident.
5. The diesel loader shall be shut down immediately after wading for inspection. If it is found that the brake fails due to water immersion, continuous braking shall be carried out to remove the water in the brake pad by heating, so as to restore the brake to normal as soon as possible.
6. When the diesel loader is working, no one is allowed to stand in front, and the bucket is not allowed to carry people during driving.
7. During operation, it is strictly prohibited to stand under the shovel arm, and irrelevant personnel and other machinery are prohibited to work and pass here.
8. High speed operation is strictly prohibited.
9. When the operator of diesel loader leaves the driving position, he must land the bucket, turn off the engine and cut off the power supply.