Wheel Loader
Date£º2022/2/11 14:14:06 Visits£º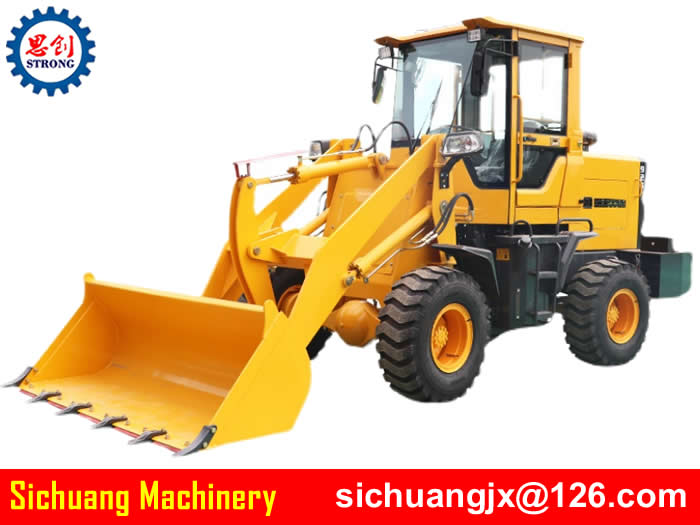 Wheel Loader video
Wheel Loader Description
Wheel loader is a kind of shovel transport machinery widely used in highway, railway, port, wharf, coal, mining, water conservancy, national defense and other projects and urban construction. It plays an important role in reducing labor intensity, accelerating project construction speed and improving project quality.
The main function of wheel loader is to shovel and load loose materials and transport them in short distance. It is one of the models with the fastest development, the largest production and sales volume and the largest market demand in construction machinery. What we usually see most is the wheel loader, which is opposite to the crawler loader. Compared with the crawler type, it has the advantages of good mobility, no damage to the road, convenient operation and so on. Therefore, wheel loaders are widely used.
From the overall structure diagram of the loader, it can be seen that the loader can be divided into: power system, mechanical system, hydraulic system and control system. As an organic whole, the performance of loader is related not only to the performance of mechanical parts of working device, but also to the performance of hydraulic system and control system. Power system: the original power of the loader is generally provided by the diesel engine. The diesel engine has the characteristics of reliable operation, hard power characteristic curve and fuel economy, which meets the requirements of poor working conditions and variable load of the loader.