Noodle Machine
Date:2022/1/4 21:42:51 Visits: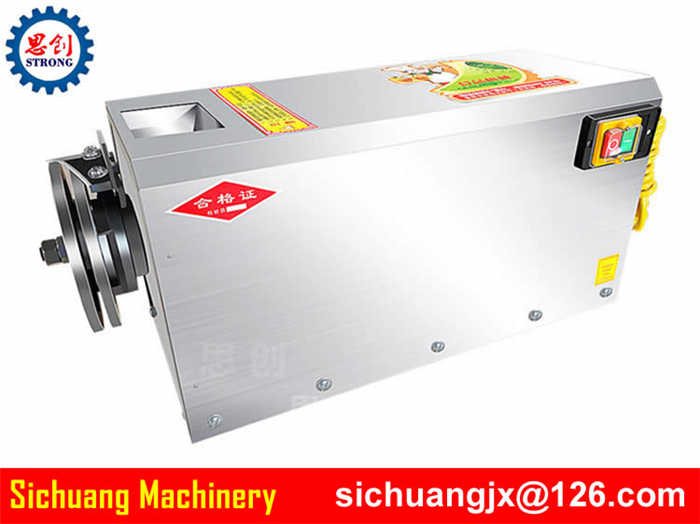 Noodle Machine video
Noodle Machine Description
Automatic noodle machine is a kind of machine numerical control device that replaces manual technicians to cut noodles. It can directly follow people's orders to cut noodles. The full-automatic noodle machine perfectly reproduces the essence of Shanxi sliced noodles by mechanical means, and solves the problem of quality differentiation of manual kneading and slicing on this basis. The unique secondary kneading process of the automatic noodle machine makes the gluten grain form just along the cutting direction, so the taste of the cut noodles is better than that of the manual cutting noodles. The full-automatic noodle machine saves money by not eating or drinking. It can easily realize the standardized and mechanized operation of the kitchen, greatly reduce the management cost and improve the work efficiency and quality. Reduce the work pressure of managers. Reduce the cost of the kitchen, one-time investment, let you worry, rest assured, peace of mind!
Operation steps of automatic noodle machine:
1. Plug in the power.
2. Press the up button to raise the right arm of the machine to the highest position.
3. Knead the mixed dough into crescent shape, then place it right on the supporting plate of the left arm.
4. Press the down button, then lower the right arm holding the blade and stop at a position about 0.5mm away from the dough surface.
5. Press the start button to make the machine enter the formal cutting state.
6. Large and small bowls can be adjusted at any time according to the number of disposable noodles. For example, if you need three bowls, you can set the bowl on and then adjust it. Generally, the time of one bowl is between 15-20 seconds, which is clear according to the size of the bowl.
7. When the noodles are cut to about 1 cm, the machine will automatically rise to the original big bowl position, and then cut the noodles by analogy.
| | | | | | | | | |
| --- | --- | --- | --- | --- | --- | --- | --- | --- |
| Model | Voltage | Power | Noodle thickness | Noodle width | Noodle length | Efficiency | Weight | Size(cm) |
| SC-A | 220V | 2.2Kw | 1-4mm Adjustable | 5-15mm Adjustable | 22cm/45cm | 8noodles/sec | 46Kg | 65x22x27 |
| SC-B | 380V | 2.2Kw | 1-4mm Adjustable | 5-15mm Adjustable | 22cm/45cm | 8noodles/sec | 44Kg | 65x22x27 |