Pasta Machine
Date:2022/1/4 22:04:57 Visits: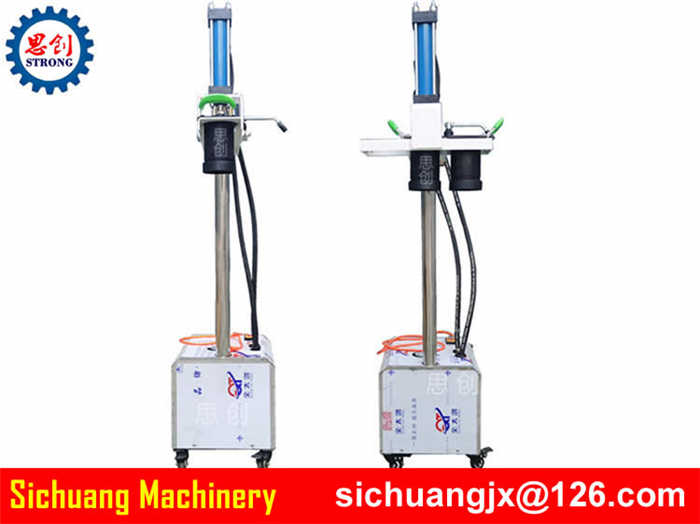 Pasta Machine video
Pasta Machine Description
The new hydraulic pasta machine (kebab machine) is a hydraulic pump driven by a motor to process powdered kebab noodles, ramen and potato powder. The machine has the advantages of small volume, high production efficiency and convenient movement. It is an automatic pasta machine, which is easy to clean. The parts in contact with food are made of stainless steel, rust proof and wear-resistant materials. The machine uses 220V single-phase motor, which is suitable for collective canteens, restaurants and small noodle processing plants, improves work efficiency and reduces labor intensity. The multifunctional hydraulic pasta machine is composed of motor, gear oil pump, hydraulic cylinder, manual valve, overflow valve, face cylinder and other parts. During operation, the fabric hopper is filled into the face cylinder, and the motor drives the hydraulic cylinder to press down to push the fabric through the mold, which is extruded by the mold.
Use requirements and precautions of multifunctional pasta machine:
1. The single-phase motor of pasta machine will generate static electricity during movement. The ground wire should be connected before using the machine.
2. Before starting up each time, check that the screws at all parts should be fastened and no looseness is allowed.
3. The bearings of pasta machine shall be well lubricated and shall not operate without lubricating grease.
4. The hopper of the multifunctional pasta machine shall be installed in place, and the connecting nuts and nuts shall be tightened without looseness.
5. The power supply, wire, plug and electrical components shall be free of damage and leakage. It is forbidden to start the machine before inspection.
6. The processed flour or extruded flour shall be mixed evenly according to the requirements of the ratio of natural ingredients. It is not allowed to fill the induction flour into the flour cylinder, so as to prevent the overload operation of the machine caused by blocking the outlet hole, damaging the machine parts or burning the motor
7. Avoid the pasta machine idling for a long time after filling, and turn off the power switch in time when stopping filling.
| | | |
| --- | --- | --- |
| Model | SC-A | SC-B |
| Material | stainless steel | stainless steel |
| Control mode | Hydraulic | Hydraulic |
| Input voltage | 220 V | 220 V |
| Motor power | 2500W | 2500W |
| Motor speed | 1440r/min | 1440r/min |
| Barrel diameter | 78mm | 78mm |
| Efficiency | 2 bowls/10 seconds | 2 bowls/5 seconds |
| Weight | 63Kg | 65Kg |
| Number of barrels | Single | Double |
| Size | 900*400*1500mm | 900*400*1500mm |